Our Team!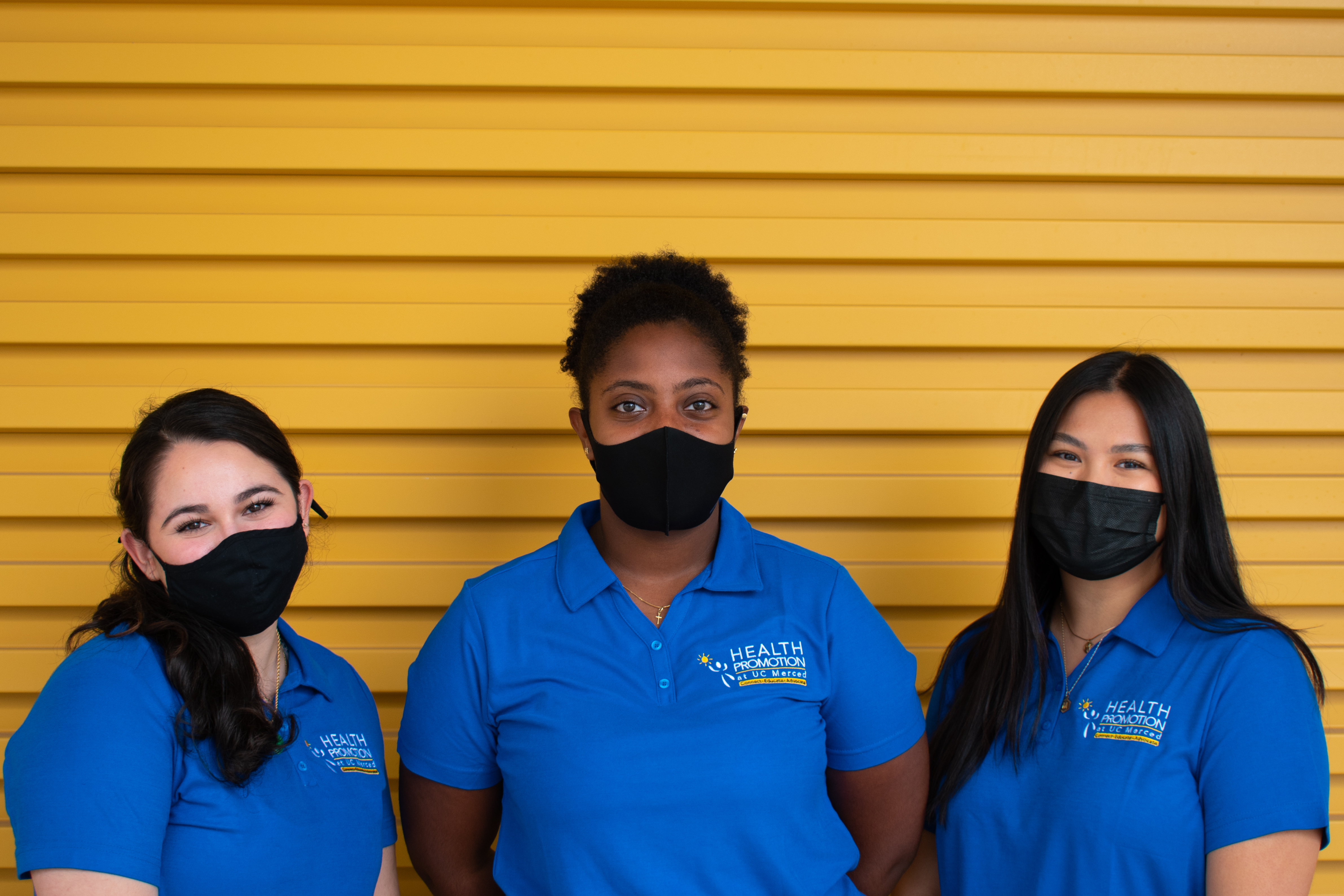 Goal #1
Reduce the proportion of students who report using marijuana within the last 30 days, from 22.4% to 15.0%
Goal #2
Reduce the proportion of students who report engaging in moderate-rik and high-risk drinking of alcoholic beverages, from 8.8% to 5.0%.
---
Programs
Free Narcan
Thanks to funding from the Naloxone Distribution Project, Health Promotion is able to offer free Narcan to UC Merced students.  To receive Narcan, follow these 3 steps:
Step #1: Watch this video on Administering Naloxone. 
Step #2: Take a short quiz on the video and answer at least 8 questions correctly; make sure to take a screenshot of the completion page with your participant number.
Step #3: Contact Megan at meganrowe@ucmerced.edu to schedule a time to pick-up your Narcan.
Safe Party Kits
Health Promotion offers Safe Party Kits to students who plan on hosting off-campus parties in the community.  These kits include a safe party checklist that includes things to do before, during, and after a party to help throw a safe and successful night. Kits also come with neighbor door tags that provide neighbors with contact information of the sober party hosts to be contacted with any issues/complaints prior to contacting the police.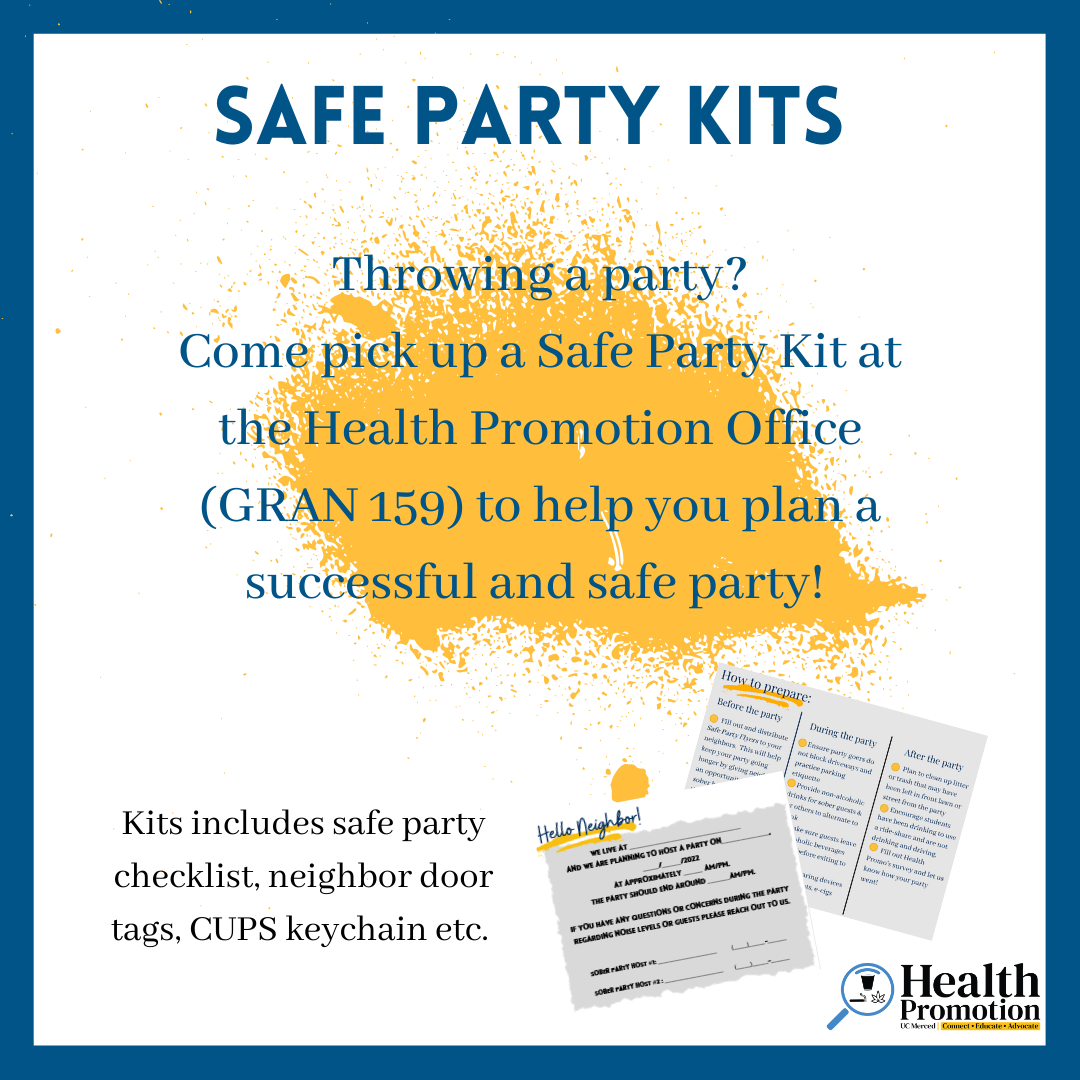 Vape Exchange Program
Our new Vape Exchange Program provides students with the resources to quit smoking.  Students can turn in smoking and vape products for $10 in Cat Dollars and a Quit Kit.  Our Quit Kits include information on smoking, a Quit Plan worksheet, and resources to help you take the next step in your quitting journey.  Students are also allowed to pick up Quit Kits without the exchange of smoking/vaping products.  Visit Granite Pass 150 today and take the step to quit today!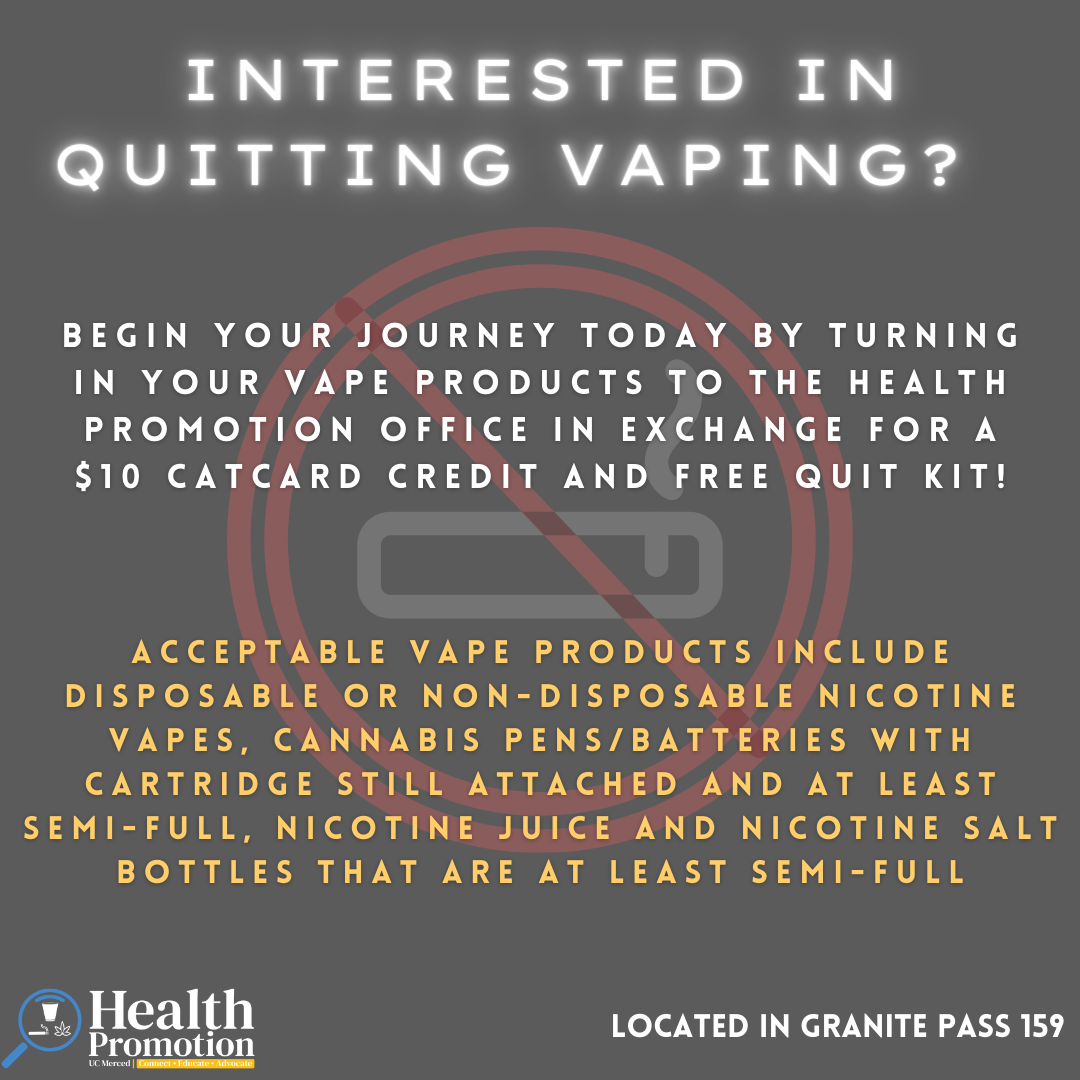 ---
Resources
Virtual Recovery Group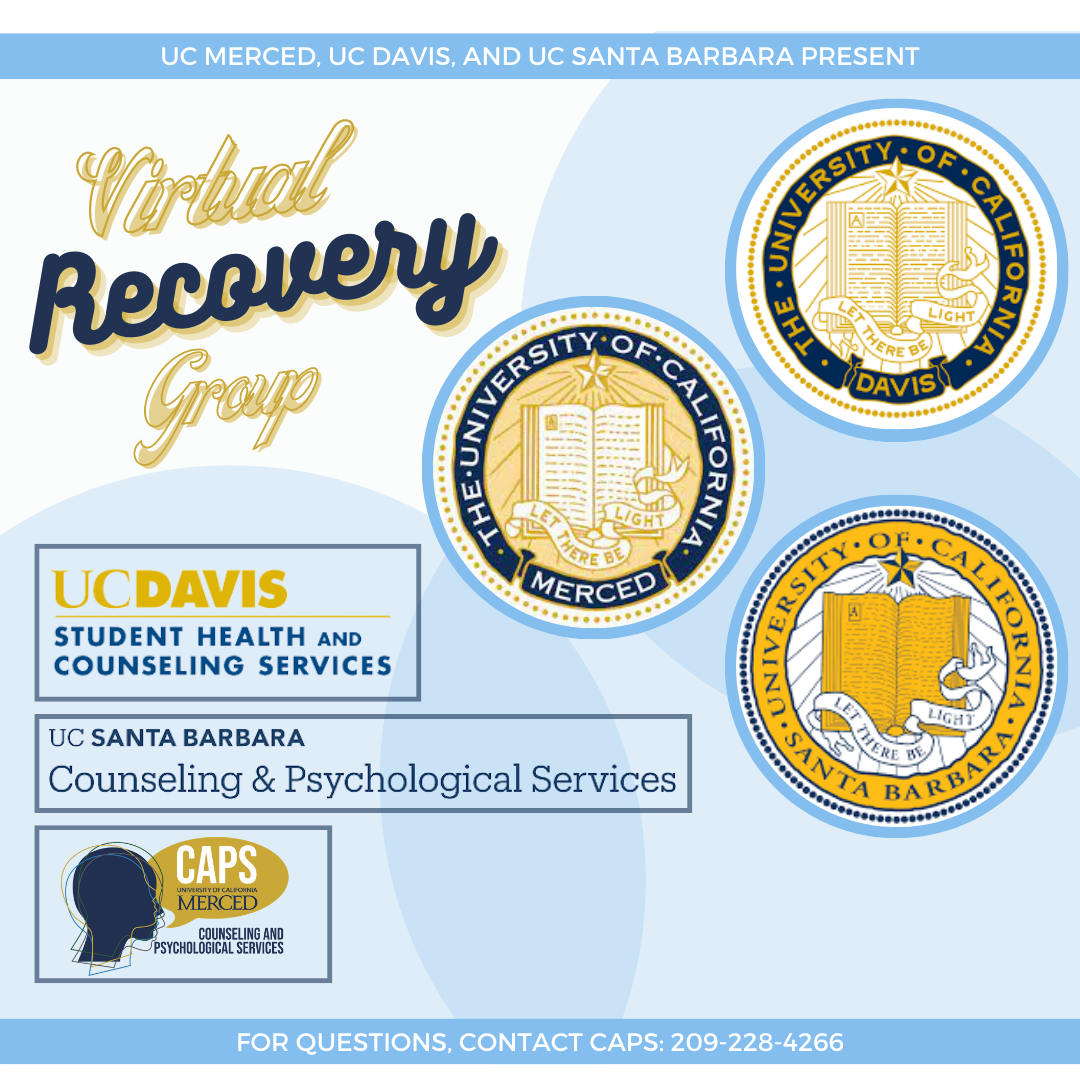 T-Break Guide: Take a Cannabis Break
Click here for a downloadable T-Break guide!
Behavioral Health and Recovery Services in Merced County
Services include substance abuse programs for children, youth, adults, and their families. Tap the image for more information.